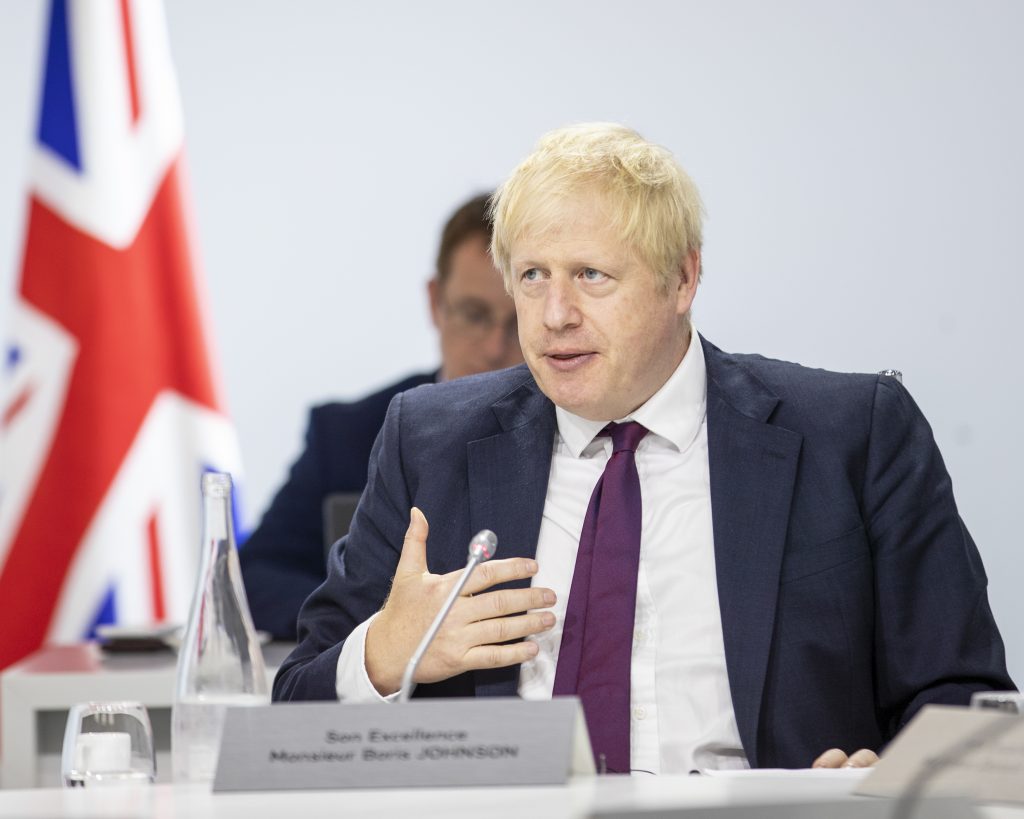 Dear Boris,
We know you've got a lot on your plate at the moment – but we need to talk about the environment.
Earlier this year, you made the momentous commitment to cut the UK's carbon emissions by 78% between now and 2035 – a pledge you've since enshrined in law.
It's not just the most ambitious carbon reduction target any developed nation has set so far – it's a clear indication that you and the government more generally recognise the seriousness of the environmental crisis we face.
But here's the thing – pledges on their own are meaningless.
Don't get us wrong – this isn't meant as an attack. As we've said already, you've gone further than any major world leader in committing to hugely ambitious cuts in carbon emissions.
But now we need to see action. The scale of the challenge we face is frankly terrifying. In terms of its potential negative impact, climate change dwarfs the coronavirus crisis.
Essentially, what we're dealing with here is the future of our species. And without radical action literally in the space of years, it's very possible it may not have one.
So here are three things we think have the potential to supercharge the national effort to reach net zero by 2050 – and that the government should commit to immediately.
Number 1: stop all support for the fossil fuel industry
When a petition calling on the government to stop subsidising fossil fuels reached 10,000 signatures last year, the point at which ministers have to provide a written response, your colleagues unfortunately gave a typical politician's reply.
"The UK does not give subsidies to fossil fuels", they said.
A 2019 report by the European Commission begged to differ, finding that we provide over £10bn in support to the fossil fuel sector every year, more than any other country on the continent.
What's more, Greenpeace allege that the government's UK Export Finance arm has funded £6bn of fossil fuel projects around the world since 2010.
In November last year, we were pleased to see you commit to ending all government investment in coal, oil and gas overseas. But the crucial question is – when? And if and when that policy does come into force, can you guarantee it will be loophole-free?
Number 2: embrace the potential of renewables
The UK needs to be generating all its electricity renewably in the space of years, not decades.
Possibly the quickest and most effective way of doing that is to embrace the country's huge potential for offshore wind generation.
A report by consultants BVG Associates claims that the UK can be generating 25 gigawatts more wind energy by 2030, which would be enough to power three-quarters of the country's 29 million households.
The same study found that Britain is by far the most suitable country for large-scale wind power generation in the world – and what's more, there's never been a better time to invest in it.
The price of offshore wind power fell by 32% between 2012 and 2016, and a 2020 report by your own Department for Business, Energy and Industrial Strategy found the cost of renewables more generally is up to 50% cheaper than previously thought.
There's also huge potential for solar in Britain – the Welsh government is already striving to make every home its own power plant with the use of PV, and one study suggests that installing solar panels on 61% of the country's south-facing commercial buildings would meet the power needs of every business in the country.
Number 3: Put a proper funding infrastructure for retrofit projects, green businesses and sustainable technologies in place
There's no way around it – the Green Homes Grant was a bit of a flop.
We understand it was probably put together at speed, and have no doubt it was extremely well intentioned. But it was overly complicated for both homeowners and the trade, and, at £2bn, a drop in the ocean given the scale of the challenge we face.
In its place, we need a comprehensive programme of government grants to help homeowners across the country retrofit their homes.
We need grants to support green start-ups, and the development of new green technologies in every field.
We need to quickly authorise the use of proven emerging technologies like Phase Change hot water boilers and infrared heating – both of which are easy to implement, ready to go, and have been comprehensively tried and tested in Europe, but are currently excluded from SAP.
And we need to make sure that the banks are lending to the entrepreneurs at the cutting-edge of the sustainability revolution.
History shows us that it's often not the rich, powerful, long-established businesses that drive innovation, but smaller, more agile ones that are willing to take risks.
If the financial sector doesn't support these businesses, we'll all be much worse off as a result.
The time for action is now
These are just three steps we think are critically important if we're going to successfully slash the UK's carbon emissions in the decades ahead. We're sure there are many others.
In fact, we'd encourage anyone else reading this to write in and tell us the things you want to see the government doing to accelerate the drive to net zero – you can email us at hello@energycarbon.co.uk
Because it's only by drawing on the skills and expertise of talented people from every sector, that we've got any chance of preventing a crisis with dire consequences for everyone on Earth.
Yours sincerely,
Nick and Rod
If you're interested in learning more, please call 0203 507 1659 or visit www.energycarbon.co.uk.