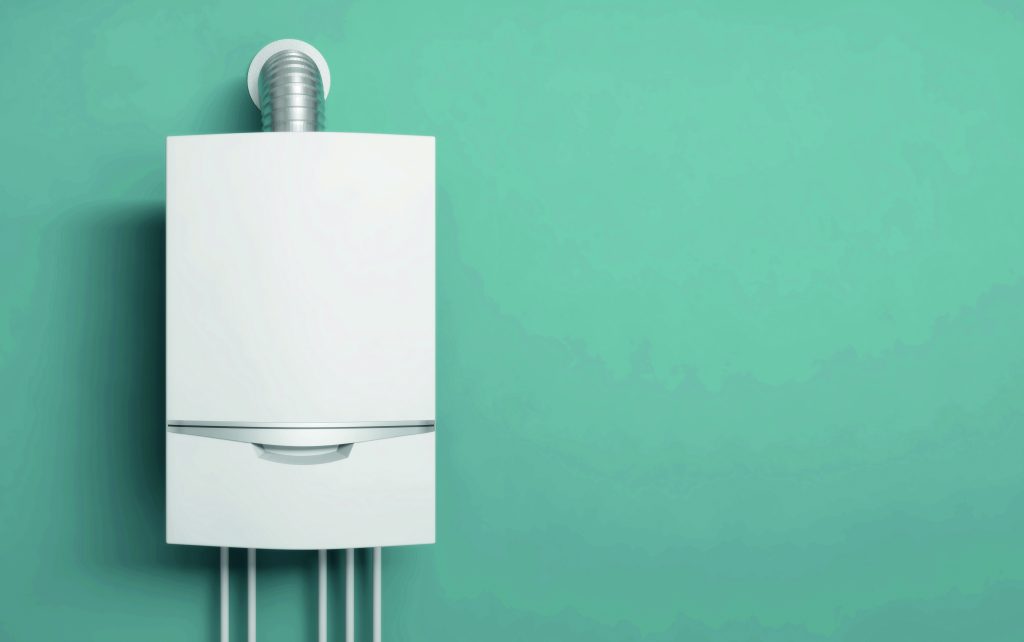 In a few short years, sustainability has risen to become one of construction's biggest buzzwords. But how genuine can that commitment really be when we still install thousands of gas boilers every year? Nick Gander and Rod Davies of Energy Carbon ask the question.
We've all felt the shift in the public mood.
Just a few years back, in the mainstream, climate change was still treated like a fringe issue. Now, there's more talk about the environment than ever – and sometimes, remarkably, it even translates into action.
It's hard to pinpoint exactly what changed. Some say it was Greta Thunberg. Some say it was David Attenborough. Perhaps it was the increasingly apocalyptic warnings being issued by usually cool, unemotional scientists.
But for whatever reason, the environment is finally a live political issue. Politicians and big businesses are falling over themselves to prove their commitment to sustainability.
And finally, we're seeing some very slow progress start to be made.
The great gas boiler scandal
However – before we get too excited, there are still some vital areas where we've made no progress whatsoever.
Let's take gas boilers as an example. As a country, the UK relies on them more than almost any nation in the world – only the Netherlands, home to the largest natural gas field in Europe, uses it more in heating.
And as we all know, gas boilers are terrible for the environment. So much so that, in 2019, the UK government announced that they'd be banned by 2025 (last November, they issued a statement bringing that forward to 2023, but any mention of that date quickly disappeared without a trace).
Whatever cut-off point ministers eventually settle on, it's very clear gas boilers' days are numbered.
So here's the baffling thing – we're still installing tens of thousands of them in new-builds around the country every year.
A grown-up conversation
It's that more than just about anything that makes us fear our industry's much-trumpeted commitment to 'sustainability' is actually just spin.
Yes, it's only in the last two or three years that the environment has really come to the fore as one of the dominant political issues in Britain – something that politicians and ordinary people, not just campaigners and professors, are worried about.
But we've got no excuse. The evidence for man-made climate change has been around for decades. Scientists were warning about it in the '70s.
By the 2000s, it was widely known that humanity's vast use of fossil fuels was releasing greenhouse gases that were causing the climate to heat up – which, before long, could bring about catastrophic consequences.
So here's what should've happened. Industries like ours should've had a sober, grown-up conversation, drawing on the reams of scientific evidence that's existed for the best part of five decades, and made a pledge to collectively act. To shift away from fossil fuels, and invest decisively in greener technologies and ways of working.
And we should've stopped fitting gas boilers years ago.
It's easier said than done, of course, and would create a lot of hurdles we'd need to overcome.
Turning away from gas to electric would dramatically increase the strain on the National Grid – and if that energy shortfall was made up by fossil fuel-burning power stations, it could end up causing more environmental damage than scrapping gas would achieve.
And one of the reasons gas heating is widespread is because it's cheap. Any large-scale shift away from it would have to be accompanied by subsidies to support those on low incomes.
But doing the right thing isn't always easy, and these are all issues we could work around (in the case of power generation, we need to be urgently switching to renewables anyway).
If we'd grasped the nettle years ago, as we should've done, we'd have long since ironed out any problems and be well on the way to a greener future.
But we didn't. We all knew sustainability was important – but we put what was convenient for us ahead of what was right.
Putting people before profit
We shouldn't have to wait for the government to ban something bad before we stop doing it.
We're adults – we can use our own brains and own judgement to decide what's best for society, and act accordingly.
But the fact we're not doing that makes a mockery of our sector's claims to green credentials.
It's hard to think of anything less sustainable than installing fossil fuel boilers because it's cheap and convenient, only for them to be ripped out, replaced then thrown on the scrap heap just a few years down the road.
As an industry, it's time we took responsibility for our environmental impact, put the welfare of the nation and everyone on the planet before our own short-term gain, and embraced innovative, sustainable alternatives instead.
If you're interested in learning more, please call 0203 507 1659 or visit www.energycarbon.co.uk.