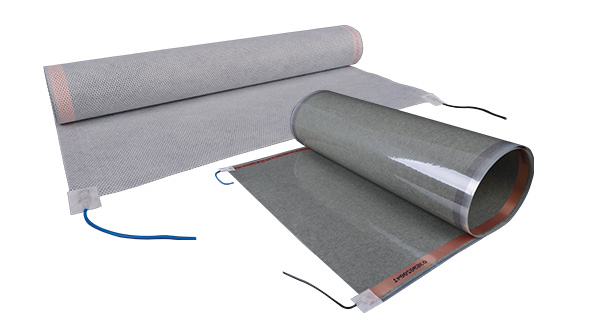 Before coronavirus, at least, it was hard to get away from talk about climate change.
Schoolchildren were striking, scientists were issuing increasingly dire forecasts, and seemingly every brand on the planet was trying to convince us that they were passionately committed to sustainability.
However, it was a lot rarer to see any of that talk translated into action.
At times, it feels like 'sustainability' is at risk of becoming just another corporate buzzword that every business has to say it signs up to, but doesn't mean much beyond the flashy marketing.
The latest report from the UK's Committee on Climate Change seemed to recognise this – calling for the country to overhaul its approach to sustainability, and reminding us that while the challenge ahead of us is daunting, it can and must be achieved using the sustainable technology we have now.
Understanding net zero
'Net zero' is another of those phrases you hear a lot, but it's important to grasp exactly what it entails.
To reach net zero carbon emissions, we need to almost totally eliminate the carbon produced by building, heating, power generation, transport, manufacturing and every other area of human activity – and find ways of removing emissions that are completely unavoidable from the atmosphere.
The scale of the task ahead of us is staggering – and if we've got any chance of achieving that daunting objective by 2050, every business in Britain needs to be taking action.
In heating and construction more broadly, the sector we specialise in, it's especially urgent.
Between now and 2050, in fact, heating is likely to be the key battleground in the fight for zero carbon – and it's time that the construction sector acknowledged that.
No magic bullet
There's no magic bullet solution to low-carbon heating, and in 2050, we're likely to draw on a variety of different technologies to help us heat homes both sustainably and efficiently.
Air-source and ground-source heat pumps could be part of the solution – but they come with their own issues.
The first relates to their longevity. Heat pumps aren't just very expensive, they require increasingly expensive annual maintenance visits, and even then, a heat pump product installed today is likely to need replacing a number of times between now and 2050.
That means a huge amount more embodied carbon – and many heat pump products use refrigerants that themselves contribute to global warming when they're released into the atmosphere.
What's more, heat pumps are extremely complex products – meaning any maintenance or replacement work requires the services of specialist engineers.
Fit it … forget it – could far-infrared lead the way?
However, we believe the solution with the biggest potential to help make British homes fit for 2050 is far-infrared heating.
Students at the University of Stuttgart worked for six years to perfect a infra-red heating solution that was easy to fit, extremely energy efficient, and exceptional enough to earn some of Germany's most stringent accreditations, including TUV certification.
The fleece can be plastered into the ceiling/walls becoming invisible and part of the fabric of the building – or in the case of our new DryTec solution, placed behind plaster board if no wet trades are on site – to provide safe, healthy far-infrared warmth.
Infrared refers to a division of the electromagnetic spectrum. Within that division, there are three types of infra-red radiation: near infrared, mid infrared and far-infrared – and it's far-infrared that's by far the most beneficial for heating homes.
In fact, it's the exact same frequency of light called 'the light of life' generated by the sun, invisible to the naked eye, but capable of warming us directly.
Far-infrared radiation warms the objects in a room, rather than the empty space – and those objects then go on to radiate heat themselves.
Its fast reaction times mean occupiers feel the benefits within minutes of the thermostat switching back on. With objects in the room being heated directly and then adding to the heat you can dial back a couple of degrees on IR heating using up to 12% less electricity than other standard direct electric heating, resulting in lower energy bills and smaller carbon footprints.
It's extremely durable with a design life of 50+ years – you, fit it … forget it.
It's also zone controllable, the app can integrate with all smart devices, and, crucially, uses much less energy than other forms of direct electric heating – we believe it will make a major contribution to the collective effort to reach zero carbon by 2050.
If you're interested in learning more, don't hesitate to get in touch – call 0203 507 1659, or email hello@energycarbon.co.uk today.