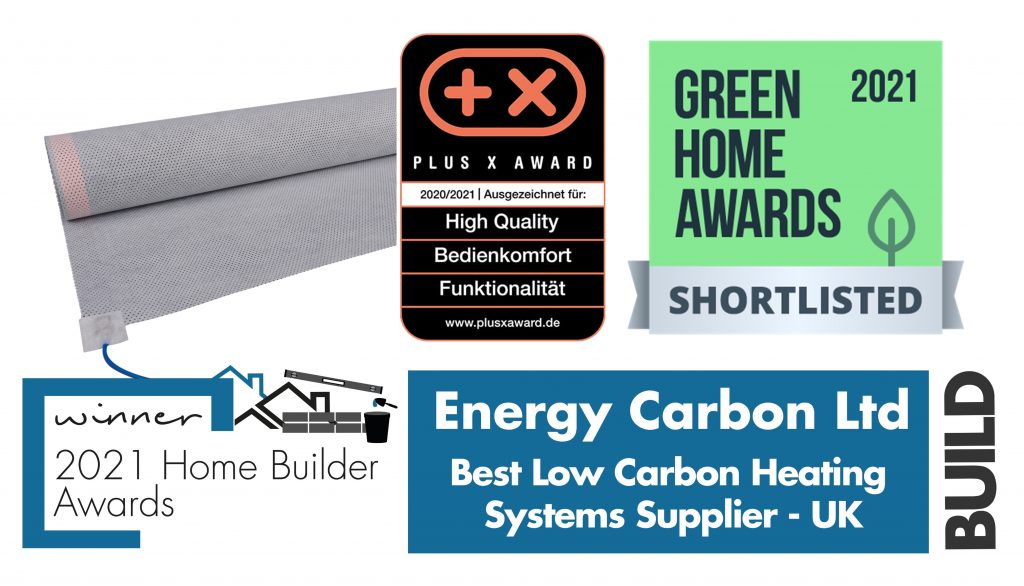 We're celebrating not only being named a finalist in the Green Homes Awards, but winning both a BUILD Award, and a much-sought after Plus X Award.
We were one of the final few in the GHA's Best Heating Innovation category,  recognised by BUILD magazine as Best Low Carbon Heating Supplier, and received one of the Plus X Award's highly prestigious Seals of Approval.
Each year, Plus X assembles an independent panel to assess the latest offerings from thousands of different businesses around the world, rewarding those that display the most extraordinary design and outstanding functionality.
We're absolutely delighted that this year we caught their eye.
It's very fitting that Plus X is a German award scheme. Our far-infrared heating is itself made in Germany, from designs produced by experts at the University of Stuttgart.
That means it's not just got an exceptional pedigree, but that it's been tested to some of the most stringent standards in the world. It's been independently tested and certified by TUV Rheinland, and meets all the requirements of the OKO Design Directive.
If you're interested in learning more, please call 0203 507 1659 or email hello@energycarbon.co.uk